APAA Association of Professional Aestheticians of Australia
SPCP Society of Permanent Cosmetic Professionals
ASEM American Society of Aesthetic Medicine
HWKH Association of German Medical Skin Therapy
BABTAC British Association of Beauty Therapy & Cosmetology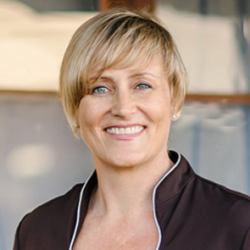 $110 per treatment
15 minutes per treatment
(including up to 10 spots)
How does Diathermy help?
Diathermy can remove many skin issues such as red veins, skin tags, moles, warts, thread veins, whiteheads or other unwanted skin lump and bumps. See below for the full list of skin concerns that Diathermy can help with.
$55 per treatment
15 minutes per treatment
This is the most successful permanent method of hair removal, great for small areas such as your chin/individual hairs.
Electrolysis hair removal involves the insertion of a very fine probe (the same diameter as the hair) into the hair follicle. The insertion of this probe is not felt as the hair follicle is a natural opening in the skin – the probe is passed into the follicle and therefore does not pierce the skin.
Custom brows just for you! The Cosmetic Tattoo Clinic offers a range of eyebrow tattoo techniques, including, Microblading, Feathering, 3D, Ombré, and Powder Eyebrows.
Tailored eyebrow tattoo
$790
(including up to 10 spots)
Prices are for 2 treatments so this is an 'end result' cost – 2 hours – Includes 2 treatments and a 3 month follow up.
My brows look wonderful. I still can't believe they won't rub off. Can't wait to test them this summer at the beach! Terry
What are you waiting for?
Upper Eyeliner Tattoo
$490 fine
$590 medium
$690 thick
Lower eyeliner tattoo
Prices are for 2 permanent makeup treatments so this is an 'end result' cost – 2 hours – Includes 2 treatments and 1 follows up.
Full lip cosmetic tattoo
$980
Prices are for 3 treatments so this is an 'end result' cost – 2 hours – Includes 3 treatments and 1 follow up.
** Take note that most other clinics quote per treatment, not 'end result'. ** Your initial consultation is always FREE.
Areola & Nipple Restoration
This treatment is an areola and nipple restorative technique. This specialised work will create a nipple and areola for you to help with that feeling of "completion" after breast surgery and for many other varied and complex reasons.
This treatment is generally for women who have undergone mastectomies and other forms of breast surgery where they require the areola and nipple to be restored to complete their surgery. Price will vary depending on scarring
Average cost from $680
"I feel like a real woman again, thank you Leila." ~ Diane
Had a previous cosmetic tattoo procedure go wrong, or just not happy with it anymore? We can help repair and correct your permanent makeup and even start again.
Some common cosmetic tattoo issues
that may need to be repaired are:
Pigment changing colour
Colour too dark
Colour not evenly applied
Wrong colour applied
You wish to change the colour.
What are you waiting for?