Harnessing the latest technologies for cosmetic tattoos on the Sunshine Coast, Leila Lau takes exceptional care to apply perfect eyebrows, eyeliner or lip colour cosmetic tattoos designed for you.
With the client in mind, Leila goes above and beyond to ensure that for cosmetic tattoos on the Sunshine Coast, Cosmetic Tattoo Clinic is the tattooist to utilize. Passionate about giving you the look you desire which enhances your natural appearance, Leila is a dedicated professional who delivers outstanding service to each and every client.
Hailing from a background in the beauty industry, Leila has fine-tuned her skills and expertise to perfecting cosmetic tattoos, microblading and permanent make-up solutions. Having trained with prominent educators globally, Leila stays abreast of trends so she can apply advanced techniques to truly satisfy her clientele. Personalised for the client, the Cosmetic Tattoo Clinic will ensure that you won't be disappointed with your new look and style and you can be confident with a look which you can enjoy for all the years.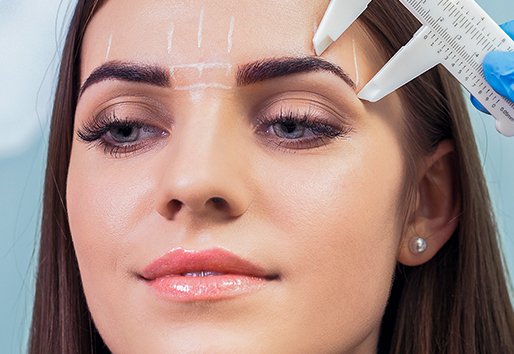 Cosmetic Tattoos On The Sunshine Coast
Micro-pigmentation is another name for cosmetic tattooing and is a beautiful way to enhance your appearance in a multitude of ways. Cosmetic tattoos on the Sunshine Coast with the Cosmetic Tattoo Clinic means a carefully and hygienically inserted colour into the dermis layer of skin such as eyeliner, eyebrows, lips and cheeks. Inspiring trust, Leila's skilful art of cosmetic tattooing is a blend of science and art.
Tailored to suit your requirements and desires, the Cosmetic Tattoo Clinic is renowned on the Sunshine Coast for providing beauty enhancement techniques which truly make you shine and smile the day away. Needles depend on the individual requirements and are used appropriately depending on the area on which the cosmetic tattoo is being applied.
The experience varies also depending on the individual as all tattooing comes with a sensation with the injection of ink into the skin. There is a plethora of reasons why a client chooses to have cosmetic tattooing performed such as wishing to enhance their features, are unable to utilize make-up due to skin sensitivity or conditions or have thinning eyebrows or none at all to name a few. Other reasons include being time-poor to apply make-up and some clientele are working within the entertainment and/or modelling industry therefore cosmetic tattoos really make them shine.
There are also medical reasons behind clients' choice to have cosmetic tattoos applied such as a facelift or breast reconstruction. Whether it be a brow lift, facelift or breast surgery due to unfortunate illness, medical cosmetic tattooing is common and popular for clientele who want to enhance their features. One such area where the Cosmetic Tattoo Clinic can perform miracles and magic with Leila's artfulness is the Areola and nipple. Post-surgery, many women find that their areola and nipple need to be restored to complete their surgery and that's where Leila comes in to enhance the area with pigment once more.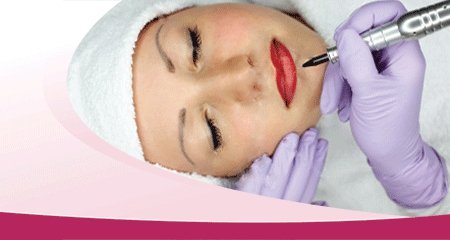 Trust In Recommendations
There might be many cosmetic tattoo artists but it is important to choose someone you can entrust your body with and know that they have your best interests in beautifying your features at heart. Additionally, recommendations illustrate the skillfulness of the artist and their service and is optimum to choose to engage with someone who comes highly recommended.
With five-star reviews on Google and Facebook, the Cosmetic Tattoo Clinic for cosmetic tattoos on the Sunshine Coast is definitely recommended by many, a fact that Leila is incredibly proud of. Testimonials such as one by Jude Pastourel – 'Leila is absolutely lovely and very professional. Her expertise in cosmetic tattooing is amazing! I wouldn't go anywhere else. Leila is the best in her field. Can't recommend her enough!' – reflects the expertise and care which Leila invests in assisting her clientele. Melissa Payne also reviewed the Cosmetic Tattoo Clinic with 'I had the pleasure of receiving cosmetic tattoo eyeliner with Leila. The whole procedure was incredibly professional and the pain minimal as Leila uses numbing and also tailored my treatment to a manual process due to my sensitive skin.
Leila also provides aftercare after the procedure and gets you back in to check that it is perfect. Exceptional value for money with a very experienced professional. I am pleased Leila was recommended to me as it looks absolutely fabulous and I am beyond happy with the result. Thank you, Leila!' Undoubtedly attesting to the skilful art which Leila is passionate about, testimonials convey the importance of choosing the right cosmetic tattooist to work with. For your cosmetic tattoo on the Sunshine Coast, engage with the Cosmetic Tattoo Clinic; you won't be disappointed.